I often get asked the question of how to use our products as part of your daily skincare routine, so I thought I'd share with you what personally works for me!
To start, it's always important to know what kind of skin you have. Personally, I have traditionally combination skin. I get dry and dull in the winter and greasy in the summer. I have a tendency to break out around my jaw line around my period, but don't have many issues with sensitivity.
We've created a skincare line that is targeted to help the three main types of skin:
- dry
- combination or acne prone 
- sensitive
So, let me break my routine down for y'all...
AM:
1. I start each day with Boscia's Exfoliating Peel Gel ($34).  "This peel gel works in three ways: as a physical peel to remove the outer layer of dead skin, as a chemical peel to penetrate deep into skin for in-depth exfoliation, and as a treatment to firm and brighten for a healthy complexion." I love the way I can actually see the dead skin coming off and Bosica's products are preservative free and formulated for all skin types.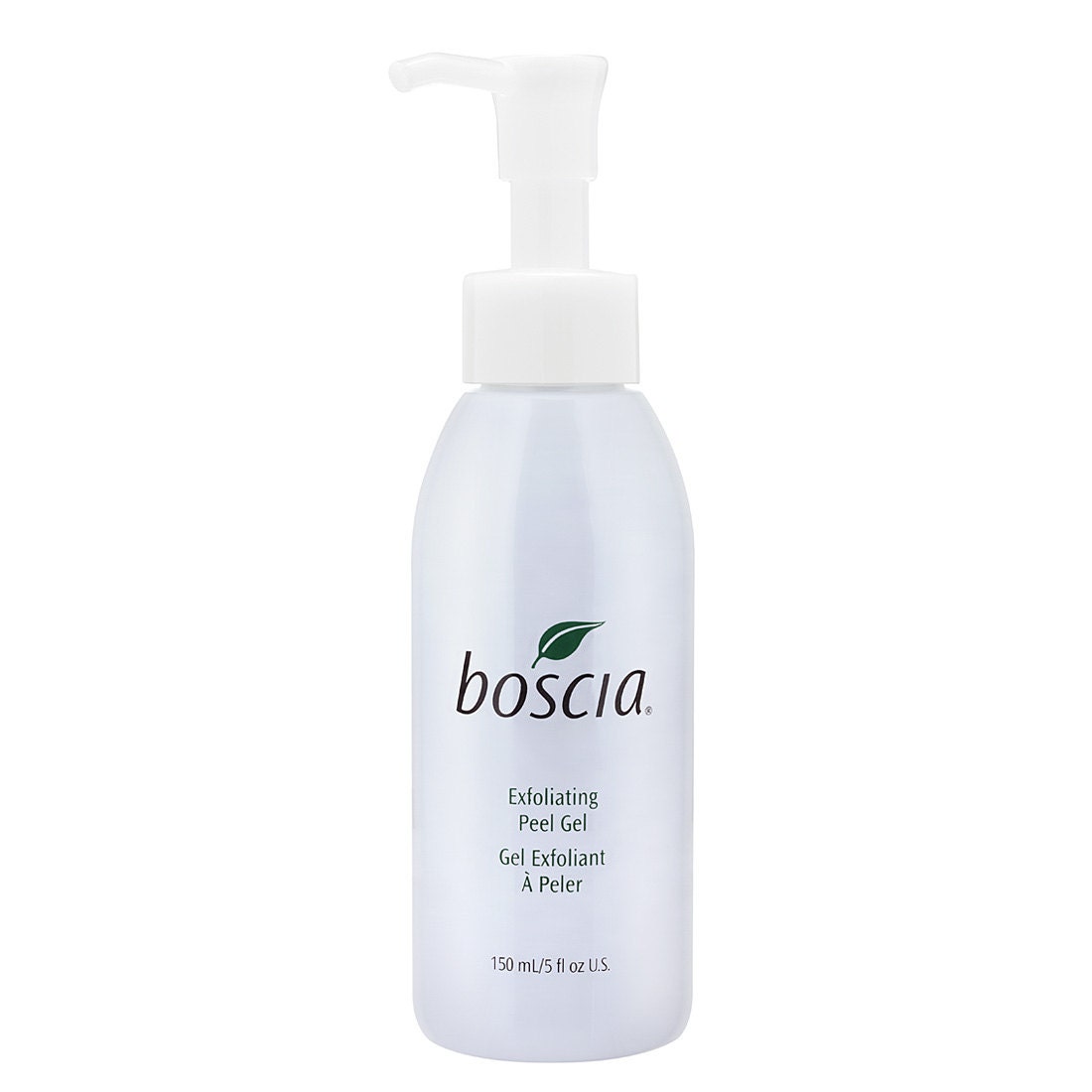 2. After I exfoliate, I wash my face and neck with good old fashioned Cetaphil Gentle Skin Cleanser ($6.29 for 8oz). I feel like this product is a standard, it's been around forever and it's perfect for all skin types. It's gentle but effective and totally budget friendly.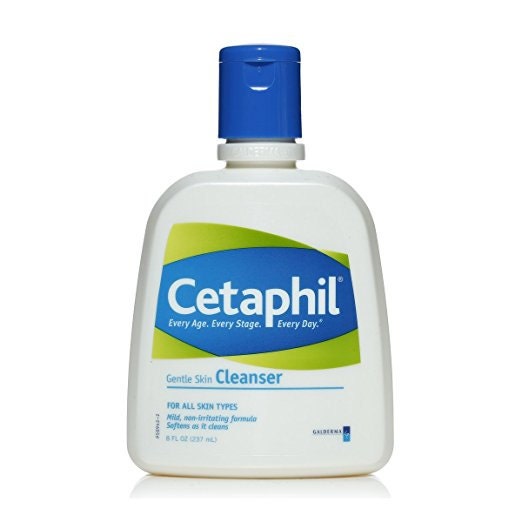 3. After these two cleansing steps, I like to balance out my skin with CLN&DRTY's Luxury Face Toner for Combination Skin ($14). Soaps are naturally alkaline and this toner restores the pH balance of your skin to prep it for makeup and moisturizer. It also tightens pores and reduces the chances of impurities from makeup sludging up your skin. If you have dry or sensitive skin, I would recommend the CLN&DRTY Luxury Face Toner for Dry Skin ($14).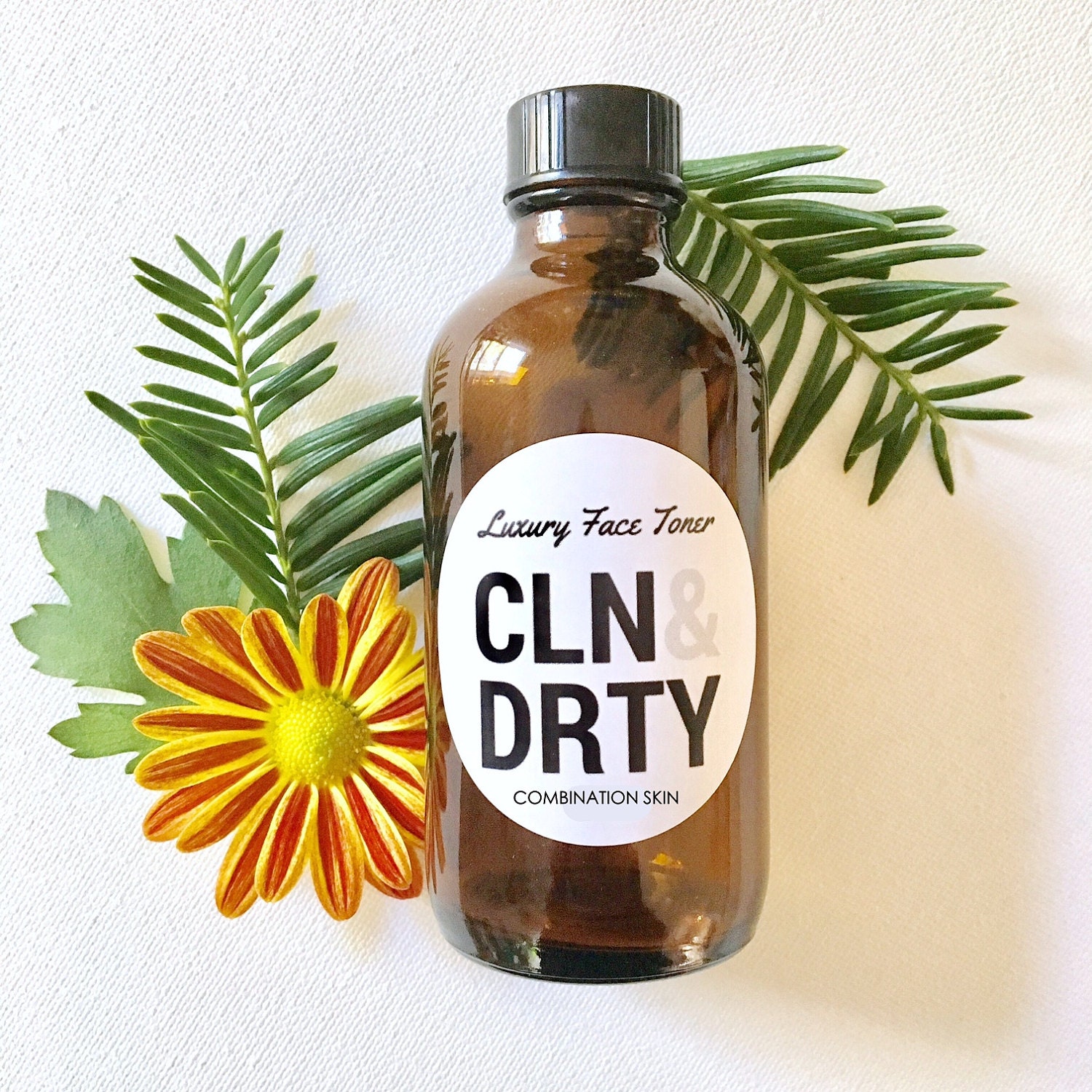 4. My last step in the morning is moisturizer. I've found that the quality of your moisturizer is the most important factor in the health of your skin, as it's sole purpose is to nourish the largest organ in your body. I prefer an oil based moisturizer like CLN&DRTY's Luxury Anti Aging Cream for Combination Skin +SPF ($14-$22). Just like it's important to eat healthy fats to fuel your body, I'm also an advocate for using healthy fats like shea butter, vitamin E and essential oils to nourish your skin. If you have dry skin, try CLN&DRTY's Luxury Anti Aging Cream for Dry Skin +SPF. (We also sell versions without SPF if thats your jam.)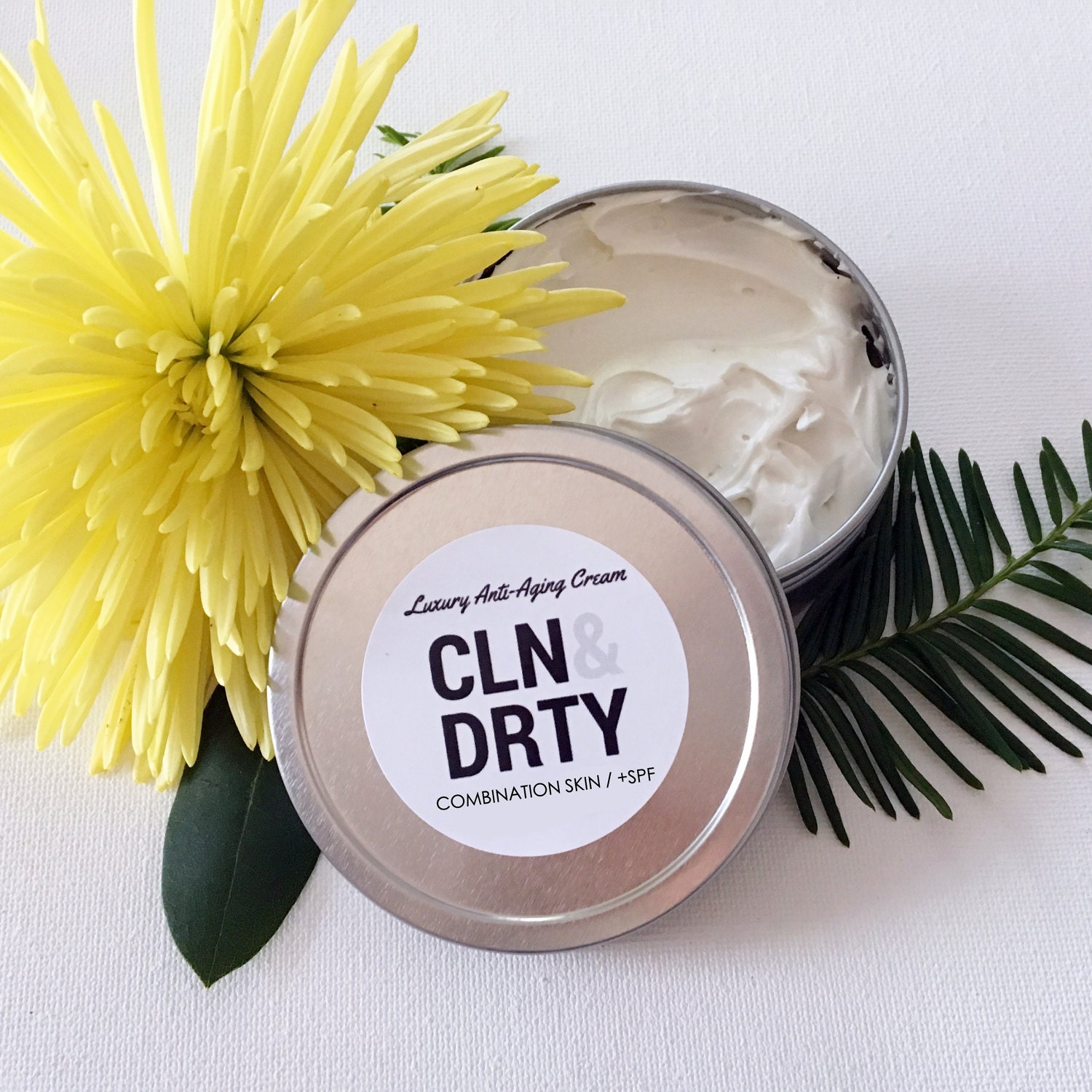 PM:
I do generally wear makeup throughout the day, so I find it really important to remove all the makeup, cleanse the face thoroughly and give it tools to heal overnight.
1. Hello again, Cetaphil, my old friend. Once again, I start my routine by cleansing my entire face with this amazing, simple cleanser.
2. If you happend to come into my bathroom at this point, you'd run out screaming. Racoon eyes to the max! I can't go through my day without at least mascara and brows, if not liquid eyeliner and shadow. So, it's key to remove all that gunk thoroughly. I love CLN&DRTY's Luxury Makeup Remover ($12-$18). We originally made this product as only an eye makeup remover, but I've found that it really does the trick to take off anything that's left behind from cleansing the whole face. Again, it's oil based, so it really nourishes your skin with all those good fats that it's begging for.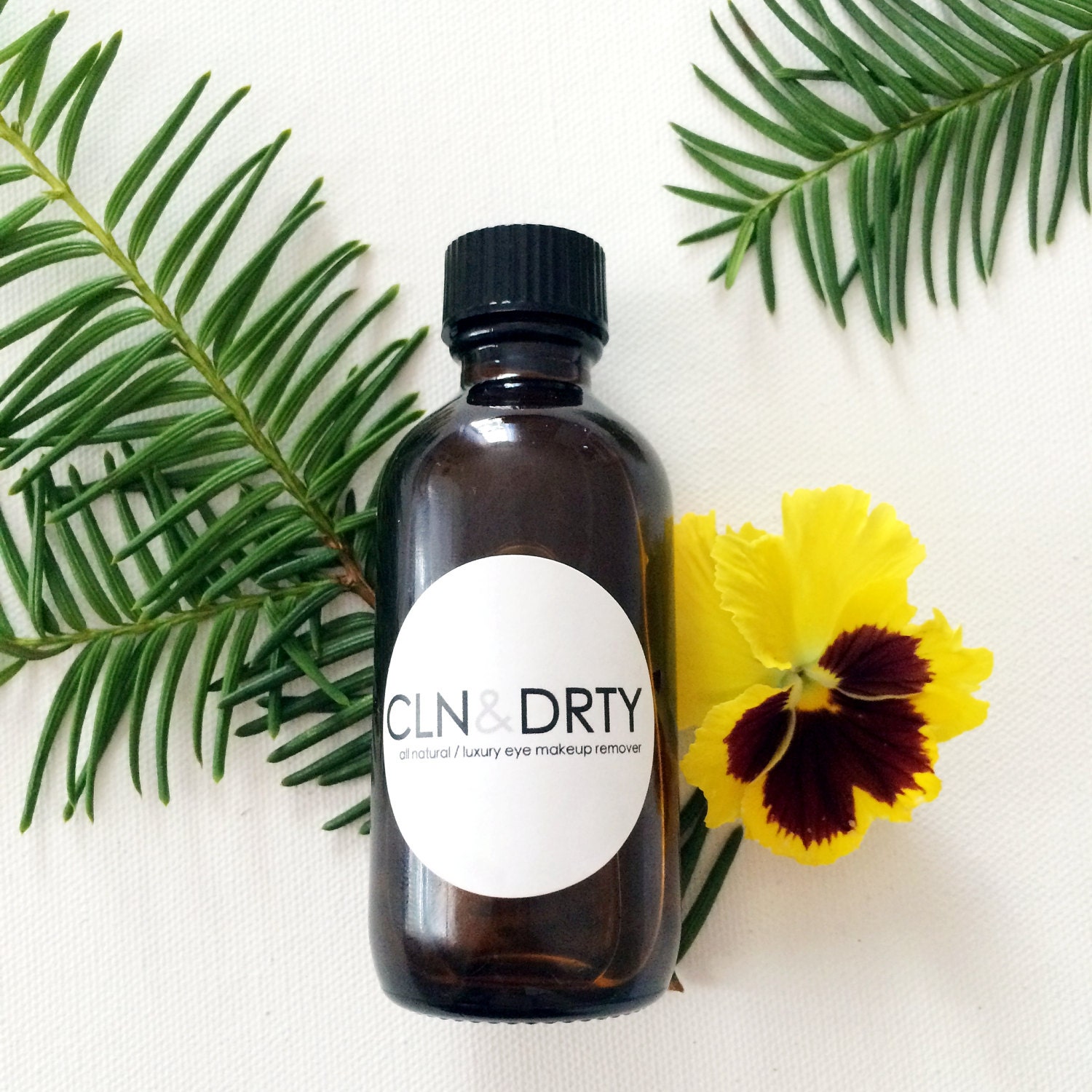 3. At this point, I do a few swipes with the same CLN&DRTY Luxury Face Toner to rebalance my skin, tighten it up and take away any remaining impurities.
4. Lastly, I apply a few drops of CLN&DRTY's Luxury Anti Aging Oil for Combination Skin ($22) to my face and neck. This super high quality mix of argan, rosehip, lavender and tea tree essential oils really help lock in moisture without clogging pores. CLN&DRTY just expanded this line to include oils for combination, dry and sensitive skin!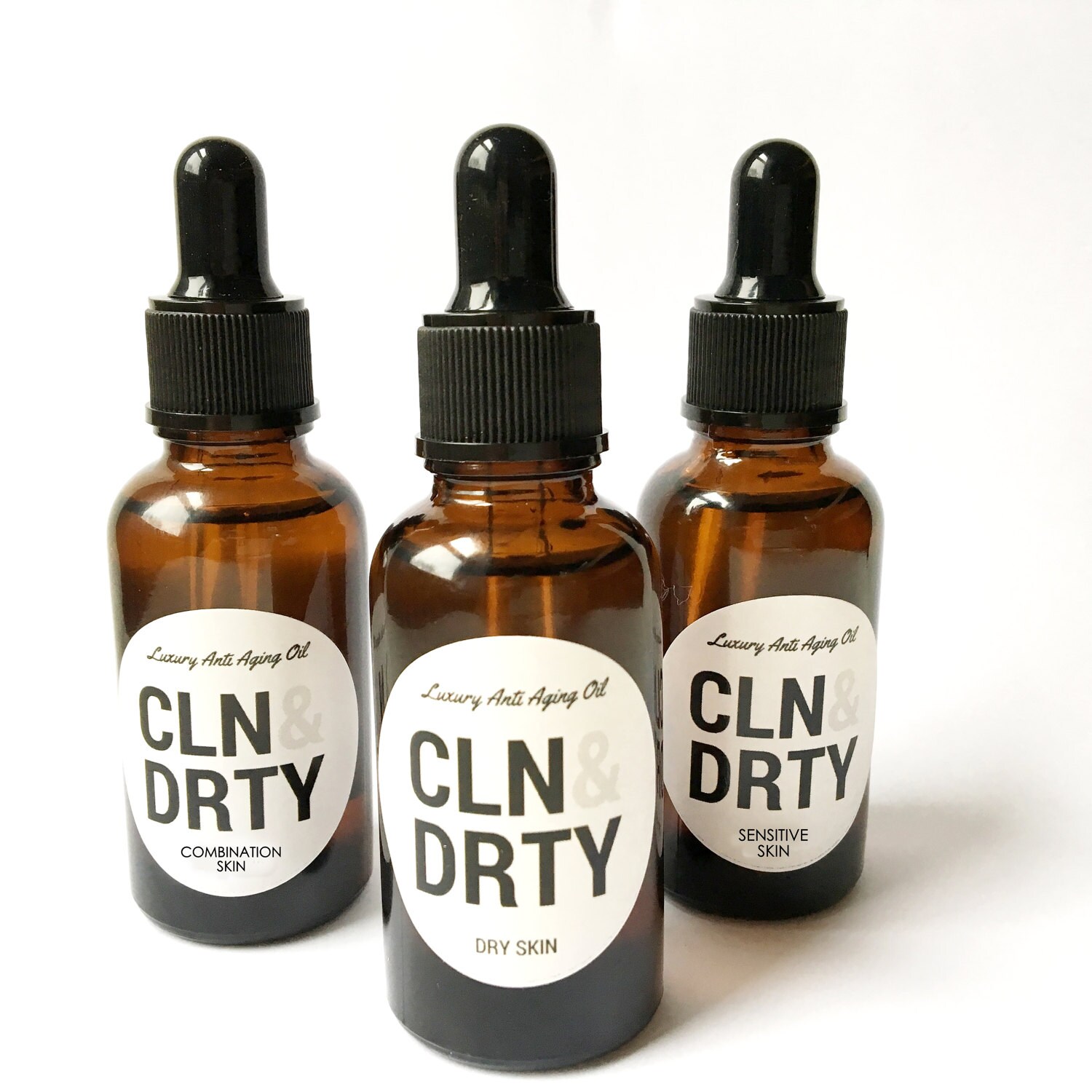 And, VOILA! I'm done for the day. I'm ready to go to sleep fully cleansed and moisturized. When I wake up in the mornings, my skin is dewy, firm and ready to start the day.
xx
Paula, founder, CLN&DRTY